Shell Energy Ultrafast Fibre Plus Broadband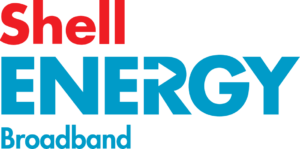 Shell Energy Ultrafast Fibre Plus offers 300 Mbps download speeds and 50 Mbps upload speeds from just £39.99 per month. For a limited time, Shell Energy broadband offers a £65 Shop voucher for new customers that make the switch! Here is a list of all Shell Energy full fibre broadband deals currently on offer.
£557.82 Total Contract Cost

£647.82 Total Contract Cost

Switch & Get
£50 Bill Credit!

£791.82 Total Contract Cost

Switch & Get
£50 Bill Credit!

£899.82 Total Contract Cost
If you are looking for an inexpensive way of boosting your full fibre broadband speeds; Shell Energy Full Fibre 100 offers 100 Mbps for just £30.99 per month. Do you use broadband for checking emails, banking and prefer the lowest price possible? We recommend Shell Energy Fast Broadband for just £15.99 per month. You can get download speeds of 10 Mbps and upload speeds of 1 Mbps.
Shell Energy Superfast Fibre offers 36 Mbps download speeds for £21.99 and offers amazing customer service according to Resolver.
 Netflix recommends at least a 25 Mbps download speed for watching its Ultra HD platform. This number will only increase as visuals in movies continue to improve and use more memory to create. We have noticed several companies, including Virgin Media and BT, who have eliminated the 10 Mbps ADSL option.
You can compare Ultrafast Fibre Plus with Sky's new Ultrafast Plus broadband for £45 per month for comparison purposes.