BT Fibre 1 Broadband (FTTC – Fibre To The Cabinet)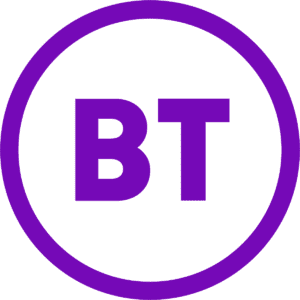 BT Fibre 1 offers decent 50 Mbps download speeds and 19 Mbps upload speeds. Prices range from £27.99 up to £29.99 per month, and new customers get an exclusive Reward Mastercard. Here are the current deals for Superfast fibre with BT Broadband.
Deals Sorted by Broadband Speed ★ Avg Monthly Cost Includes Fees & Discounts

BT Offers Reward Cards for Fibre 1, Fibre 2, and Full Fibre

BT Fibre 2
£110 Reward Card

The value of the BT Reward Mastercard is currently £60. This means even further savings on your broadband and more money in your pocket. You can see all of the offers and deals from BT by visiting our BT Broadband deals page. 
BT Fibre 1 will provide enough bandwidth to have one solid connection for Ultra HD TV. If you plan to watch live sports in Ulta HD, it is good to remember that Live Sports requires at least 44 Mbps. Here is a list of all BT Broadband plans currently available for your convenience. BT Full Fibre 500 is a solid option for those looking for blistering download times of under five minutes for 17.5 GB of data.