Compare May 2022 Plusnet Reward Card Deals for 12 & 18 Month Contracts!


Plusnet Deals for May 2022
We Can Contact Your Provider for You! Just Email Us at deals@london-broadband.co.uk! 
What Is The

Plusnet Reward Card

?
The Plusnet Reward Card is a Prepaid Mastercard and can be used on Amazon UK and any other online websites or high street shops where Mastercard is accepted. Below is a sample of the Plusnet reward card with its flagship brand name colours and even has a security chip!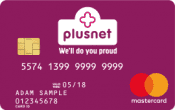 If you get Plusnet Unlimited broadband you will also get a reward card even on a shorter 12 month contract term. The 10 Mbps download speed is ideal for those looking for just a basic broadband package and don't watch UHD TV.
How Much is The Plusnet Reward Card Worth?
The Plusnet Reward Mastercard is as good as cash and you don't pay any fees for using the card like other prepaid reward Mastercards. The value of the Plusnet Reward card varies on a weekly basis with values varying from £60 to £100 depending on the time of year. 
If you would like to see what Plusnet broadband plan is available in your area please click the button below to get started!
How Long Does It Take for The Reward Card to Arrive?
When you switch to Plusnet Broadband, you will receive an email to claim the reward card within ten business days of your service going live. For example, if you sign up on November 26th, you should receive the email by December 10th.
If you don't receive the reward card for some reason, you may want to double-check your email spam folder. If it isn't in your spam folder by chance, please get in touch with Plusnet so they can sort you out right away.
Once you receive your claim email, you can claim the reward card you will receive within 30 days of confirmation. It is essential to contact Plusnet if you don't receive the email by fluke as it expires within 60 days. The last situation we want for broadband customers is to miss out on their rightfully earned reward card/discount!
Plusnet Deals for May 2022
Plusnet Ranked One of The Best Broadband Providers in the UK
Plusnet Broadband has established itself as one of the best broadband providers in the UK with stats to back up this claim. In 2022, Plusnet is currently in the 2nd spot with 81% Overall Customer Satisfaction, just 1% behind EE for the top spot.
OfCom hasn't released its latest 2021 infographic yet, but this report from 2020 shows Plusnet in the clear lead by 5%. Plusnet has finished either 1st or 2nd for Overall Customer Satisfaction in four of the past four years!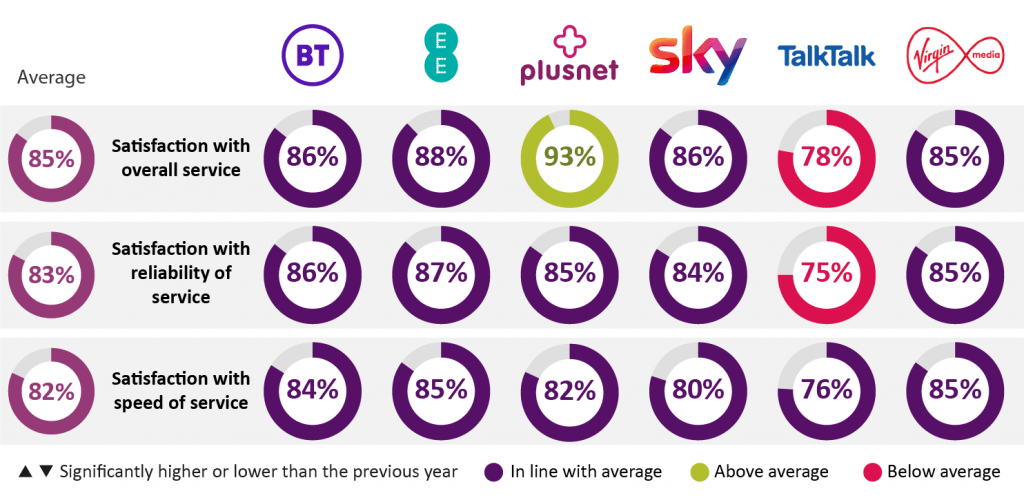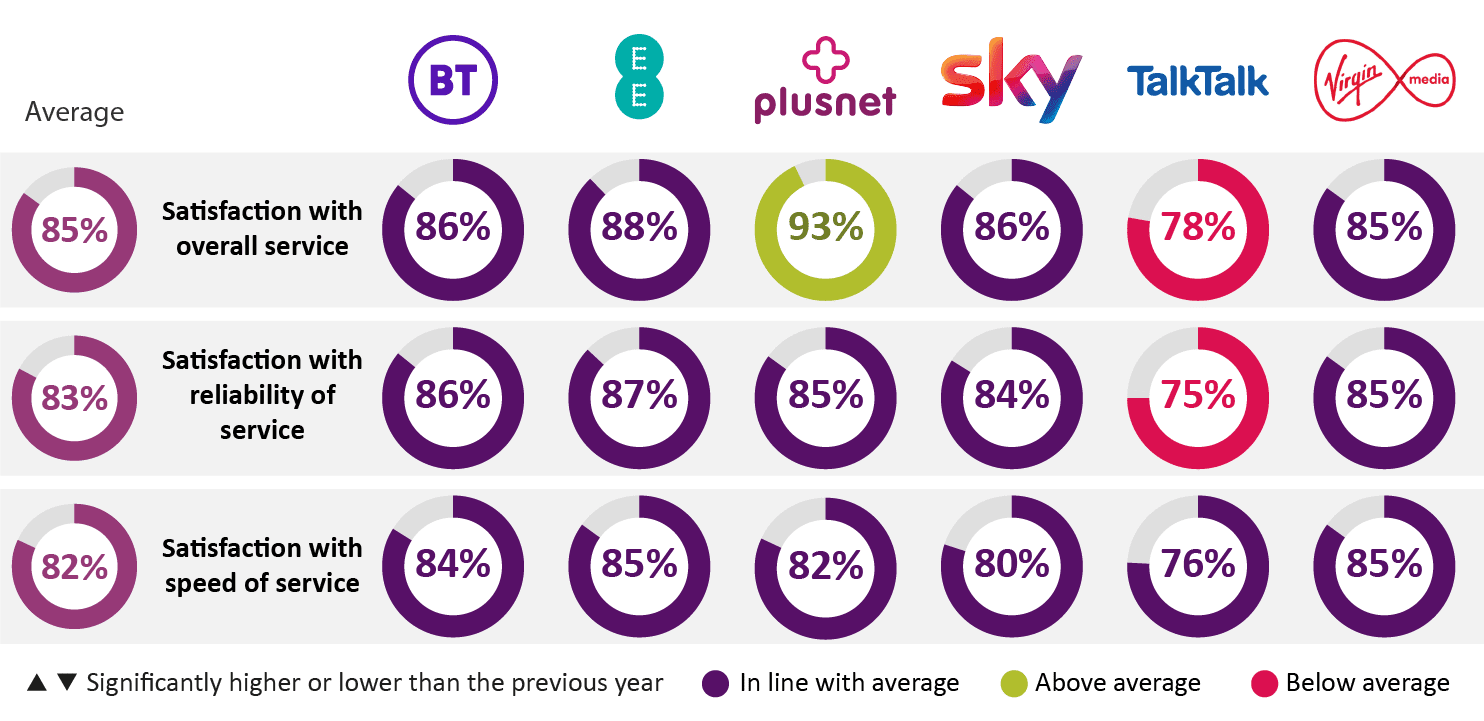 Do you know how they ask you to fill out a survey at the end of customer service calls? OfCom collects all this data and compiles it for reports to keep broadband providers in the UK accountable.
Plusnet Deals for May 2022