BT Fibre 2 & £110 Reward Mastercard
If you were thinking of switching to BT Broadband, now is an excellent time to jump ship as BT has lowered its monthly price to £29.99. This is in addition to giving new customers a MASSIVE £110 BT Reward Card. 
Deals Sorted by Broadband Speed ★ Avg Monthly Cost Includes Fees & Discounts

BT Offers Reward Cards for Fibre 1, Fibre 2, and Full Fibre

Great for Households Without UHD (4K) TV's.

Monthly Cost With Fees & Rewards £29.82

41 Mbps StayFast Guarantee

#3 UK Provider!
Most Popular Deal!

70 Mbps StayFast Guarantee!

100 Mbps
BT StayFast Gurantee!

250 Mbps
BT StayFast Gurantee!

455 Mbps
BT StayFast Gurantee!

£1259.79 Contract Cost With 3 Months Free
BT Fibre 2 Broadband Speeds Explained
If you're not familiar with BT Fibre 2, it offers a reliable, superfast broadband speed of 67 Mbps and an upload speed of 19 Mbps. This is a perfect deal for those looking for broadband fast enough for watching Ultra HD or UHD.
Did you get a 4K or 8K TV this Christmas? If so, you may not be aware that you need at least a 25 Mbps download speed for Ultra HD. This is based on the Ultra HD requirements listed on the Netflix website. Live sports such as watching Manchester United vs Liverpool would use 44 Mbps on BT Sport, for example.
As you can see, these speeds are incredible for a small to medium household and BT Fibre 2 downloads six times faster than basic ADSL broadband. Even though we are still relatively fresh into a quarter of the new year, this is the lowest BT has offered Fibre 2.
Guaranteed Minimum Speed
The minimum speed guarantee ranges by address, but the average minimum speed guarantee is 63 Mbps. This means that if BT Broadband drops below this "promised" download speed, you're entitled to a bill credit.
You would also be allowed to cancel the contract early without penalty. This is part of the guidelines set by OfCom, the UK internet watchdog.
If having a guaranteed minimum speed doesn't give you peace of mind, then maybe looking at the latest OfCom rankings will.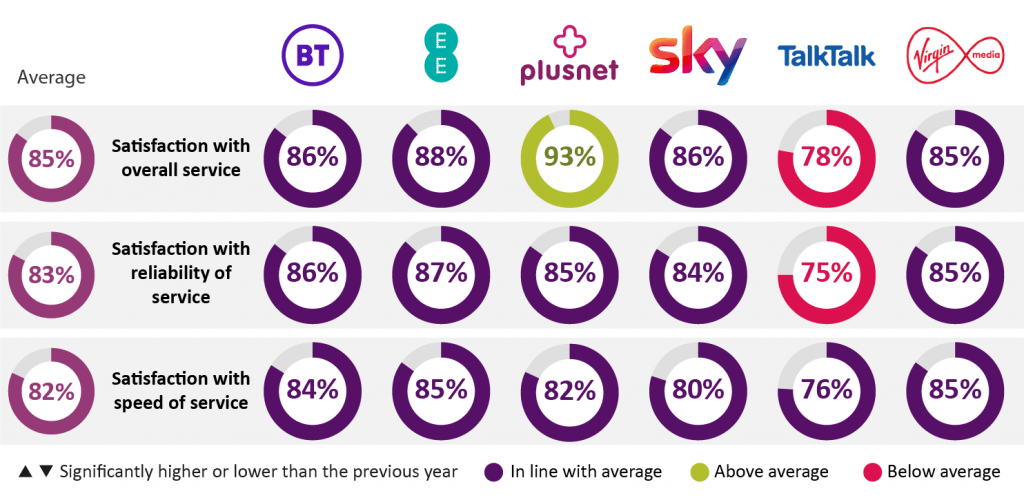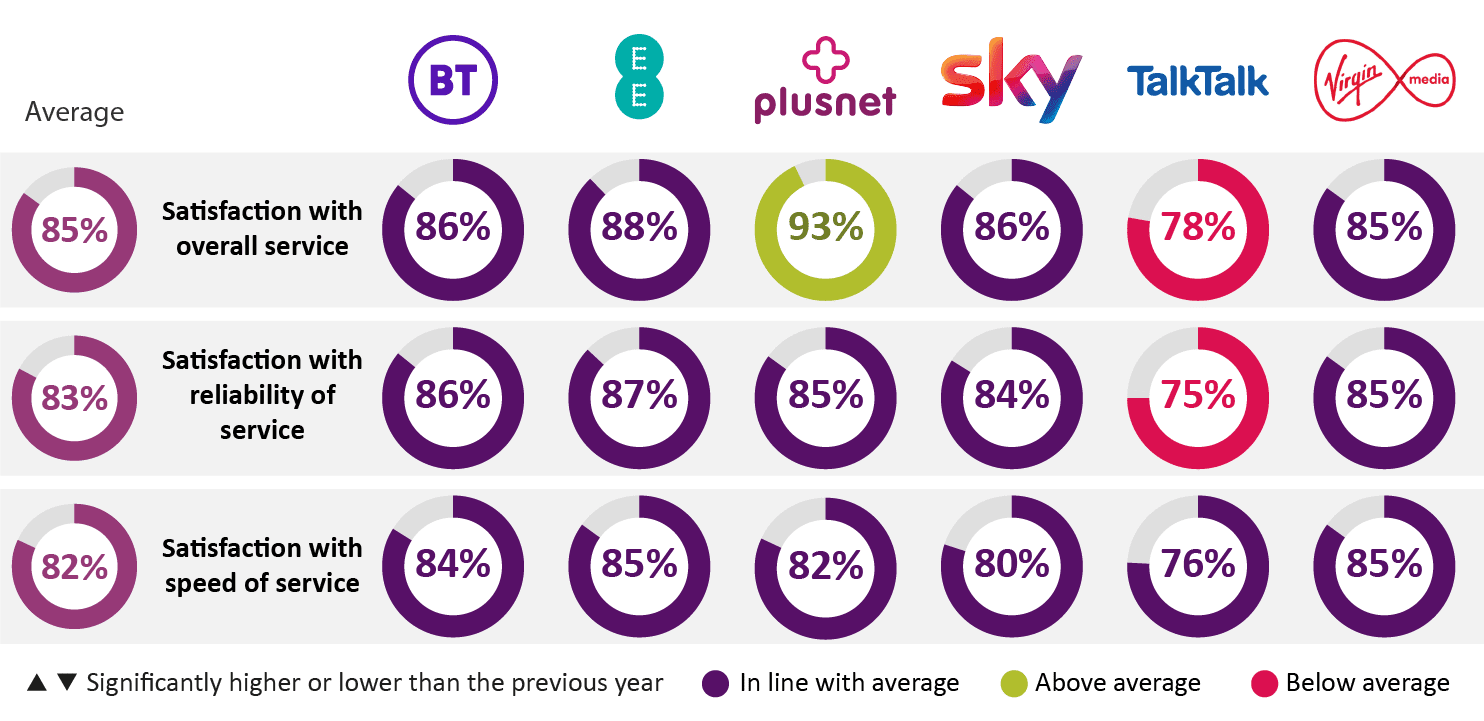 As you can see from the latest report from OfCom, BT is now tied for 3rd for Best Broadband Provider in the UK. They have pulled up their socks in the past year in giving fantastic customer service.
Benefits of Full Fibre
If you are looking for faster broadband, you can compare all six BT broadband deals right on our official BT Broadband page.
If you need full fibre broadband you can see what is on offer from BT Full Fibre. BT Full Fibre offers download speeds up to 910 Mbps and upload speeds of 110 Mbps.
Full Fibre is a direct fibre to the home broadband connection where the fibre optic cable is connected from the main exchange directly to the home. Fibre optic cable offers a more stable connection than copper wires with fewer faults and connection issues.