Virgin Media M500 Broadband Deal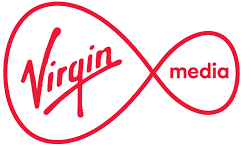 Virgin Media M500 ultrafast broadband offers 516 Mbps download speeds and 36 Mbps upload speeds across the UK. New customers can get M500 broadband with phone line rental for only £46 per month on an 18 month contract and is the best deal outside of London.


If you prefer a broadband only deal you can get M500 as a standalone package for £62 per month. It would make more sense to bundle M500 and Virgin TV as it is just £61 per month making it cheaper than the broadband only deal.
| | | |
| --- | --- | --- |
| | | |
| | | |
| | | |
Virgin Media includes the Hub 3 router for free with smart Wi-Fi to make the most use out of your broadband connection. 
Virgin Media M500 Broadband & TV Deal
One of the biggest incentives to bundling Virgin Media M500 with TV is you get BT Sport 4K in stunning Ultra HD (UHD). Virgin Media offers a huge line up of specialty channels including Sky Witness, and Sky Sports News as an example.
We have included a list of the most recent Virgin Media broadband and TV deals on offer with the lowest prices listed first.
Big Bundle
£29.00 Per Month


Unlimited Broadband
Full Fibre To Home

Big Bundle + Drama
£37.99 Per Month


Big Bundle + Drama
£37.99 Per Month

Big Volt Bundle
£41.00 Per Month


Unlimited Calling & Texts

Big Volt Bundle
£41.00 Per Month

Bigger Bundle
£45.00 Per Month


BT Sport 4K
& Sky Channels

Bigger Bundle
£45.00 Per Month

Bigger Volt + Movies
£71.00 Per Month


Bigger Volt + Movies
£71.00 Per Month

Ultimate Volt Bundle
£99.00 Per Month


Ultimate Volt Bundle
£99.00 Per Month