Shell Energy Superfast Fibre Deals and Broadband Speeds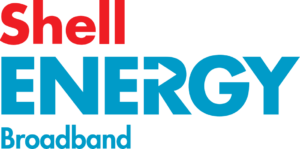 Shell Energy Superfast Fibre offers 36 Mbps download speeds with 9 Mbps upload speeds for £23.99 per month. Superfast fibre is suitable for small to medium households or watching Ultra HD on one television. Netflix listed on their website that you need at least 15 Mbps download speeds to watch their 4K premium service. 

If you are looking for even faster broadband you can look at what Shell Energy Broadband has on offer. If you're not fussy about download times, this deal is excellent for those that don't want to deal with price rises after their contract ends. That is because Shell Energy broadband will not hike your price after the warranty expires.
Shell Energy Broadband offers ADSL broadband, also known as Shell Energy Fast Broadband, with 10 Mbps download and 1 Mbps upload speeds. If you are looking for faster superfast broadband, we recommend looking at Shell Energy Superfast Fibre Plus with a 67 Mbps download and 19 Mbps upload speed.
The price is higher than others, but Shell Energy competes strongly in the ultrafast broadband categories. Shell Energy broadband Ultrafast Fibre offers 150 Mbps download speeds for just £39.99 per month.
Compare Shell Energy Fibre With Other UK Fibre Providers
£65 Shell Energy Shop Voucher!

£60 Reward Card for
New Customers

£60 Reward for New Customers