Shell Energy Broadband Deals for New Customers

Why Broadband Customers Like Shell Energy Broadband
Shell Energy Broadband won the 2020 Resolver Award for "Excellent Customer Service" with the highest satisfaction rating of 86%. The massive 86% rating was higher than other major UK providers like EE, Sky, BT, and Virgin Media. 
If you ever have a broadband issue you can easily call Shell Energy broadband at 0330 0945800 to resolve any issues or raise a complaint if needed. For a limited time, Shell Energy broadband is offering a £65 voucher that you can use in their shop for switching providers. Below is a list of the different broadband deals and speeds Shell Energy broadband currently has on offer.
Shell Energy Broadband Prices and Speeds
Shell Energy Fast Broadband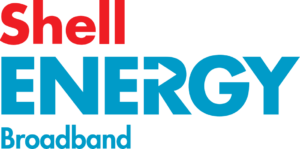 Shell Energy Fast Broadband is £15.99 per month with download speeds of 11 Mbps and upload speeds of 1 Mbps. This broadband deal is perfect for those who use broadband mainly for surfing the web, checking emails, or doing online banking. You can look at our dedicated page for Shell Energy Fast Broadband for our complete guide on this broadband plan.

Shell Energy Fast Broadband is the equivalent of having basic ADSL broadband with Plusnet and EE. Both Sky and BT offer ADSL broadband but at much higher prices. The lowest broadband speed offered by Virgin Media is 54 Mbps. The added benefit of switching to Shell Energy is they use the Openreach network, which is also used by BT and EE Broadband.

---
Shell Energy Superfast Fibre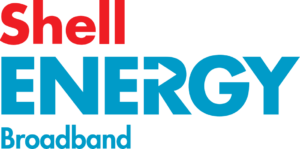 Shell Energy Superfast Fibre is £21.99 per month on an 18-month contract. Superfast Fibre offers download speeds of 35 Mbps and upload speeds of 9.5 Mbps. You can see our guide on Shell Energy Superfast Fibre with complete pricing of other Shell Energy broadband products. If you are a Shell Energy customer, you also save money on your energy bill or get exclusive discounts.

---
Superfast Fibre Plus Broadband Deals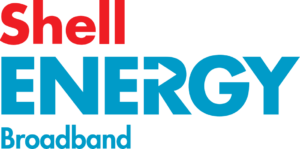 Shell Energy Superfast Fibre Plus is £21.99 per month with download speeds of 67 Mbps and upload speeds of 19 Mbps. Currently, this is one of the best prices for superfast fibre that is widely available across the UK and new customers also get a £65 shop voucher. 
This is the Shell Energy Shop where you can see several different household items and you will notice that any orders over £50 qualify for Free Shipping! This is definitely an amazing deal for broadband customers looking for a low cost superfast fibre connection including a customer voucher!

---

Shell Energy Ultrafast Fibre
Shell Energy Ultrafast broadband offers download speeds of 150 Mbps and 25 Mbps upload speeds backed by amazing customer service! Shell Energy Ultrafast fibre is cheaper than BT Full Fibre 100, Sky Ultrafast Fibre, and EE Fibre Max 100. 
Shell Energy broadband offers free activation  and will do all of the switching for you to make it 100% hassle-free!

---
Shell Energy Ultrafast Fibre Plus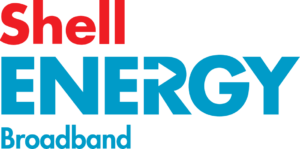 Shell Energy Ultrafast Fibre Plus is only £44.99 per month, and with the £100 Amazon Gift Voucher, the monthly price is only £39.43 per month. Ultrafast Fibre Plus offers incredible download speeds of 290 Mbps+ and upload speeds of 27 Mbps. 
Ultrafast broadband is great for streaming Ultra HD as you need at least 40 Mbps to stream YouTube in Ultra HD.  Shell Energy beats out EE and BT Broadband for price in the Ultrafast broadband 280-330 Mbps speed range.