Business Broadband Deals On Offer
Plusnet Business Broadband Deals

Hub 2 Router for
New Customers!

Hub 2 Router for
New Customers!

Plusnet Business Broadband & Unlimited UK Calling

Includes Unlimited
UK Anytime Calling!

Includes Unlimited
UK Anytime Calling!
£22.95 Per Month (On Sale)

£26.95 Per Month (On Sale)


Includes Unlimited UK Phone Calls

Great for Small Businesses!

BT Business Full Fibre Deals

BT Business Full Fibre 150

BT Business Full Fibre 300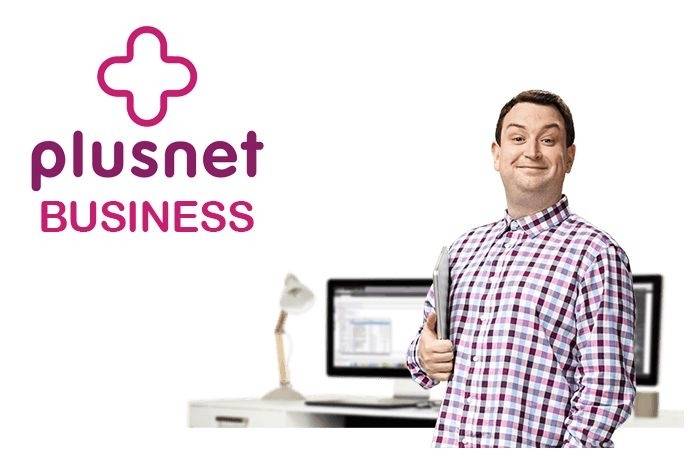 Cheap Reliable Business Broadband
Plusnet Business broadband can only provide the cheap business fibre from £22 per month for speeds of up to 76 Mbps. After that, it is up to BT Business fibre to take over and deliver Ultrafast broadband business speeds. As you can see from the OfCom chart, BT has done well in 2020 and provides fast broadband service.

Who is the Most Reliable Business Broadband Provider?
BT Business Full Fibre broadband offers its flagship 4G Assure service featuring dual redundancy connectivity by switching your broadband connection to 4G whenever BT detects a fault. BT Guarantees to have your relationship restored within 30 minutes, or you are entitled to £25 of your services fees refunded to you.
This service is a must-have for stock traders and cryptocurrency buyers needing 100% connectivity. If you have a business that requires the most reliable service in the industry, BT Business takes the cake!

BT Business broadband is available in most MAJOR UK cities such as London, Manchester, Birmingham, Leeds, Liverpool, etc. You can read about our comparison of affordable broadband prices for business internet fibre, which explains our recommendations based on your business situation.
If you want to add a phone package to your business broadband, we will discuss the latest BT Business broadband and phones packages.

What is BT Business Broadband 4G Assure?
The BT Business fibre 4G Assure service guarantees that your business will NEVER lose its broadband speeds. A double redundant backup system kicks in when the leading service has an outage. 
Once your broadband service detects a disconnection it automatically will switch over to 4G assure until a fix is made. This guarantees that your business will never go offline and miss critical sales and revenue. 
This gives the business owner peace of mind knowing they will have 199% network reliability. BT invests a lot into its call filtering system, which has millions of numbers on a block list to prevent you from getting shite calls. This allows your staff to focus on calls that matter instead of those that don't.
If you have a small business, you can also compare the best business deals for broadband in a matter of seconds.