London Business Broadband Deals and Recommendations
If you're a London Business owner looking to get broadband hooked up for your business, you may want to check out our free broadband calculator. If the maximum download speed is 70 Mbps or under we recommend Plusnet Business Broadband.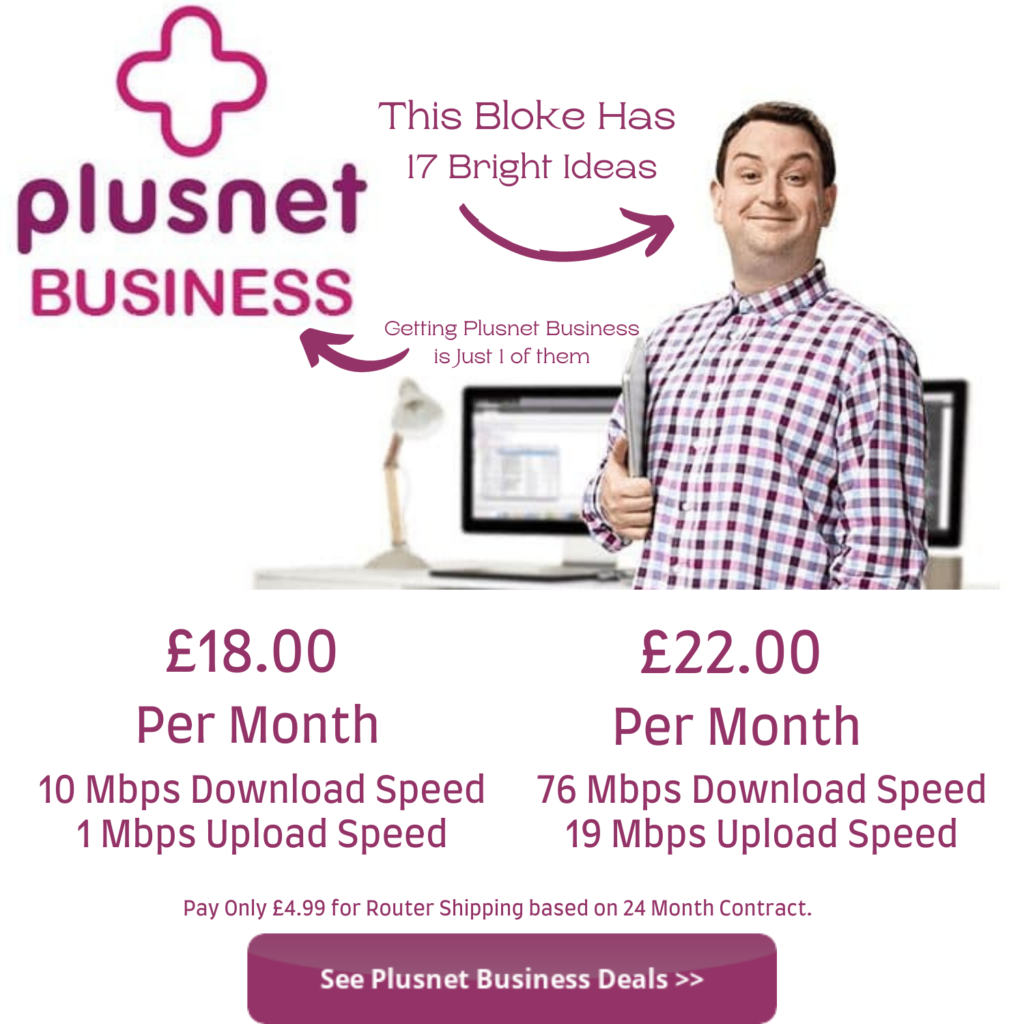 They offer lower prices than BT for superfast fibre with monthly prices starting at £21 per month for fibre. You can also calculate up to 30 devices for small to medium businesses.
If You Switch We Will Donate £5 to a Local UK GoFundMe located on our about us page.
If you have more than 30 devices connected to Wi-Fi, we strongly recommend looking at BT Business Broadband. They offer routers and network coverage for high volumes of devices. Here are the latest business broadband deals on offer!
Once you have made your calculation, you can choose from our two recommendations below. First of all, if you are into cryptocurrency, trading, or any industry where a broadband connection is vitally important, we recommend BT Business Broadband.
If you're a business owner that works from home or is a web developer like I am, I will get Plusnet Business Fibre. For most UK working at home business owners, it makes the most sense to pay just  £21 per month for reliable internet and save £.
Below we have listed all of the recent business broadband deals for Plusnet Business Broadband and BT Business broadband.
Plusnet Business Broadband Deals


Plusnet Business Broadband Deals

Hub 2 Router for
New Customers!

Hub 2 Router for
New Customers!

Plusnet Business Broadband & Unlimited UK Calling

Includes Unlimited
UK Anytime Calling!

Includes Unlimited
UK Anytime Calling!



BT Business Broadband
£22.95 Per Month (On Sale)

£26.95 Per Month (On Sale)


Includes Unlimited UK Phone Calls

Great for Small Businesses!

BT Business Full Fibre Deals

BT Business Full Fibre 150

BT Business Full Fibre 300
Which London Boroughs Have BT Business Full Fibre Availability?
BT Business broadband connects several thousands of homes every day to its total fibre open reach project. Currently, Camden, Bexley, and Sutton have some businesses related to the available reach network in the London exchanges spread all over the boroughs of London.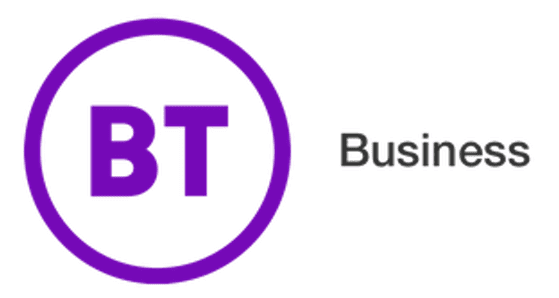 When you visit a provider through our links, we take you straight to the online-only deals page not shown in the provider's navigation. They don't have it listed so that small companies like London Broadband can market and help them gain new customers.
We strongly appreciate your support, and every click matters. We encourage you to review us on Google to show how much we like to care for our customers!
Do You Live in the Boroughs of Croydon, Greenwich, or Sutton?
These areas have recently had full fibre installed in these areas as part of the Open Reach project to bring optic fibre to every corner of the UK. Residential full fibre is only £20 per month for 50 Mbps or £25 Per Month with a massive 920 Mbps download speed.
London Business Broadband Summary
BT Business broadband is our recommendation if you're business relies on 24/7 internet connectivity such as day traders and crypto traders. If you're business focus is productivity you will definitely want a BT Business Full Fibre deal as you can get up to 313 Mbps download speeds.
If your business downloads a lot of files or large files over 1 GB you will want full fibre business internet. The faster your broadband can download the less waiting employees have for files to download which means more tasks completed.