Plusnet Business Broadband

Business Fibre and Unlimited UK Calling Only £23.50!
On our Plusnet Business Broadband page you can see the prices for broadband but did you know you can get superfast fibre and phone for just £23.50 per month?
That means if your business has a 100% UK customer base you can have business fibre internet with 76 Mbps download speeds & Free unlimited UK calling for just £23.50 per month! You can find London Business broadband available in several counties including Sutton and Bexley.
Plusnet Business Broadband Deals

Plusnet Business Broadband

£18.00 Per Month ★ Broadband Only


£24.50 Per Month ★ Unlimited UK Calls


£22.00 Per Month ★ Fibre Only

£28.50 Per Month ★ Unlimited UK Calls
What About International Calling?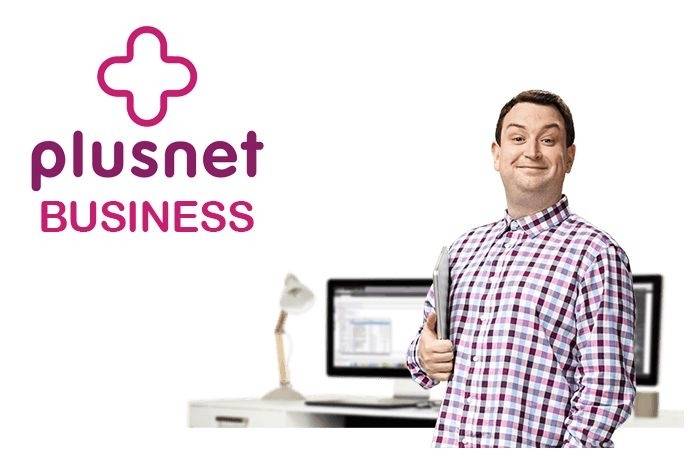 You can get Plusnet Business Fibre and Unlimited Anytime UK business calling, 500 International minutes from 35 destinations including Canada, United States, and more. The price for this entire bundle is only £27.50 per month and is perfect for UK businesses that mostly do calling anyway!
If you click the button below we can take you to the official page which has a list of the qualified international destinations.

If you're not sure how much broadband your business may require you may want to take a look at our Free broadband speed calculator. If your business has over 10 employees we strongly recommend getting BT Business broadband instead. 
The biggest reason we would recommend BT Business broadband is especially for cryptocurrency traders. That is because BT offers a 4G failsafe backup network in case you ever experience a fault. Also, if BT Business doesn't have you up in running within 30 minutes they give you £25 reimbursement.

As you can see from this article our recommendations are based on what your business needs. A large part of how much broadband speeds you need also comes down to how many devices will be connected to your Wi-Fi?
If you have seven employees that watch youtube on their phone that is a minimum download speed of 35 Mbps for those devices. That is because a phone uses 5 Mbps for streaming HD video. If you watch Ultra HD on your phone Google recommends at least 20 Mbps per device as listed here.
As you can see if your business mostly calls and doesn't have a lot of devices connected to Wi-Fi this is your cheapest bet. If you require a double redundant backup system for being connected online we recommend BT Business Broadband with 4G Assure.

How Good is Plusnet Business Fibre?
Plusnet Broadband has an incredible history of providing "Excellent Customer Service" for the past four years. If we were to rank Plusnet like Google ranks sites for positions, Plusnet would average 1.5.
If you're wondering what 1.5 means it is like car racing where you want to be #1 and Plusnet is definitely either #1 or #2. In 2018, Plusnet was #1 broadband provider and had a massive 93% Overall Customer Satisfaction ranking!
Plusnet provides amazing customer service and if you need to call them their contact phone number is: 0800 028 0282 or you can always tweet them on Twitter @Plusnet!