Is BT Fibre 2 Unlimited? Is it Fast Broadband?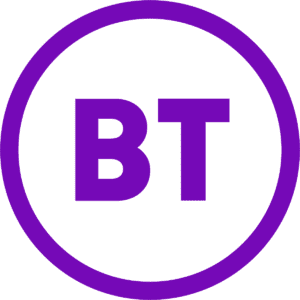 Two of the most popular questions about BT Fibre 2 are: "Is BT Fibre 2 Unlimited Broadband?" and "How Fast Is It?". BT Fibre 2 offers unlimited downloading & uploading with download speeds of 67 Mbps and upload speeds of 19 Mbps. 
Deals Sorted by Broadband Speed ★ Avg Monthly Cost Includes Fees & Discounts

BT Offers Reward Cards for Fibre 1, Fibre 2, and Full Fibre

Great for Households Without UHD (4K) TV's.

Monthly Cost With Fees & Rewards £29.82

41 Mbps StayFast Guarantee

#3 UK Provider!
Most Popular Deal!

70 Mbps StayFast Guarantee!

100 Mbps
BT StayFast Gurantee!

250 Mbps
BT StayFast Gurantee!

455 Mbps
BT StayFast Gurantee!

£1259.79 Contract Cost With 3 Months Free
Will BT Throttle My Broadband Speeds?
BT Broadband promises to never throttle your speeds even during peak times and even if you use peer to peer networks. BT Broadband is a quality and trusted broadband provider with a 3rd place ranking with OfCom.

Is BT Fibre 2 is FTTC or FTTP Broadband?
The type of network that BT Fibre 2 uses is FTTC or Fibre To The Cabinet, where fibre connects from the central exchange to the street cabinet. The street cabinet then connects to your premise with slower copper wires instead of fibre.
FTTP is Fibre To The Premises with fibre connecting directly from the main exchange to the premises offering download speeds up to 900 Mbps. You can see what type of broadband is available to your address by visiting the deal link below.

You will get exclusive access to BT's online-only deals where you can get a £110 Reward Mastercard for switching to BT. BT Fibre 1 offers download speeds of 50 Mbps and comes with a £70 Prepaid MasterCard from BT. 
What Routers Does BT Fibre 2 Use?
BT Fibre 2 uses the latest BT router released, the top quality BT Smart Hub 2 router pictured below.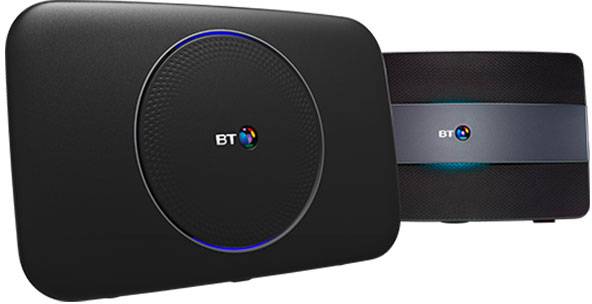 BT Smart Hub Router Offers Strong Wi-Fi Throughout The Home
The BT Smart Hub router delivers superfast fibre speeds and offers ultrafast fibre for homes that have access. Some UK cities like Manchester, Liverpool, and Leeds have full-fibre access to BT fibre 100 or BT Fibre 250.
BT offers a £50 Reward Mastercard when you switch to either Fibre 100 or Fibre 250 broadband for a limited time. Click the enormous button below to get started; we appreciate your support, and if you need assistance, email us. We will take good care of you and help you get the deal you're after! You can also review us on Google to let others know how happy we made you!