Plusnet Customer Service Review
If you are an existing Plusnet customer looking to contact Plusnet, you can find their contact page here. Here are some of the latest deals on offer from Plusnet Broadband if you're a new broadband customer.
Other Offers in Case You Can Only Get ADSL

Only recommended for 5 or less devices in Home
Plusnet Customer Service Ranking from OfCom
Plusnet Broadband has routinely finished as one of the Top 2 broadband providers in the UK for the past three years in a row. OfCom released their annual report for "Overall Customer Satisfaction", with Plusnet getting a massive 93%.
Plusnet Broadband Ranking From OfCom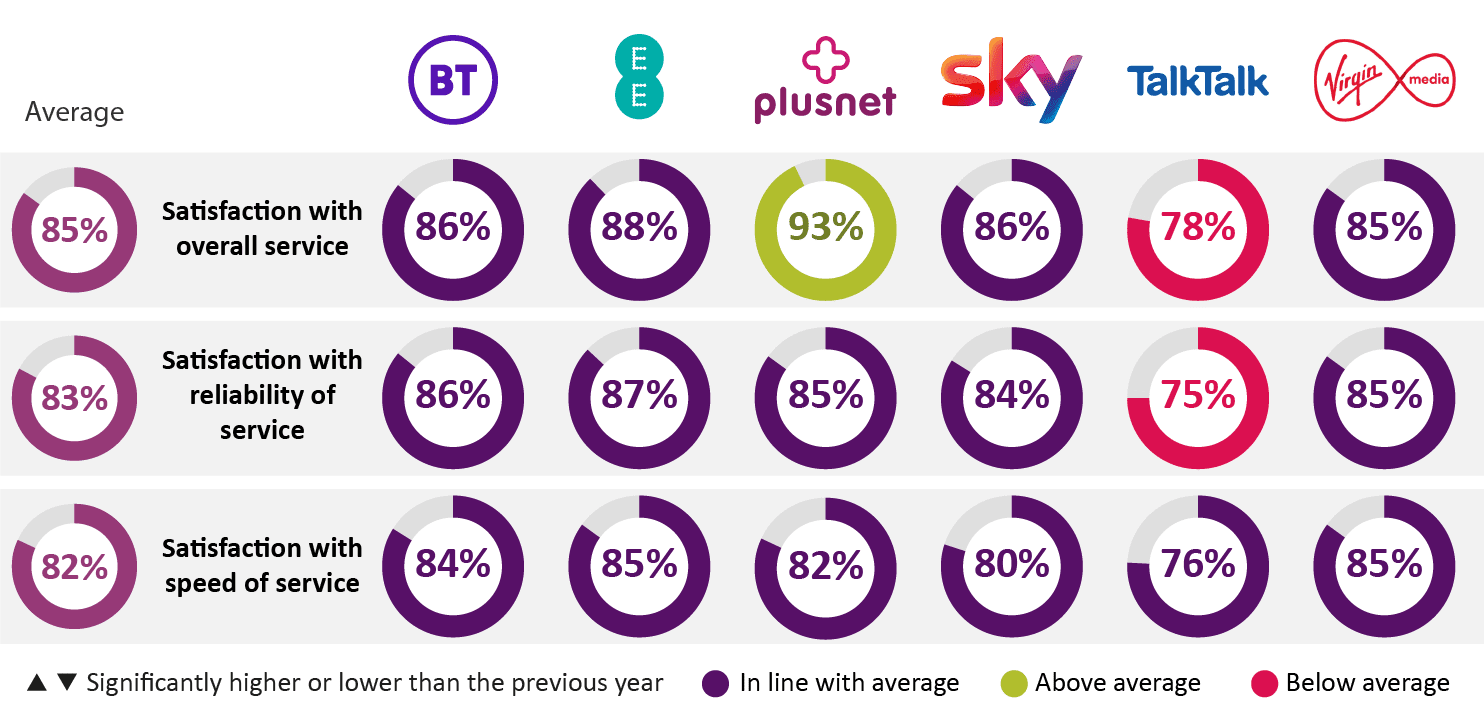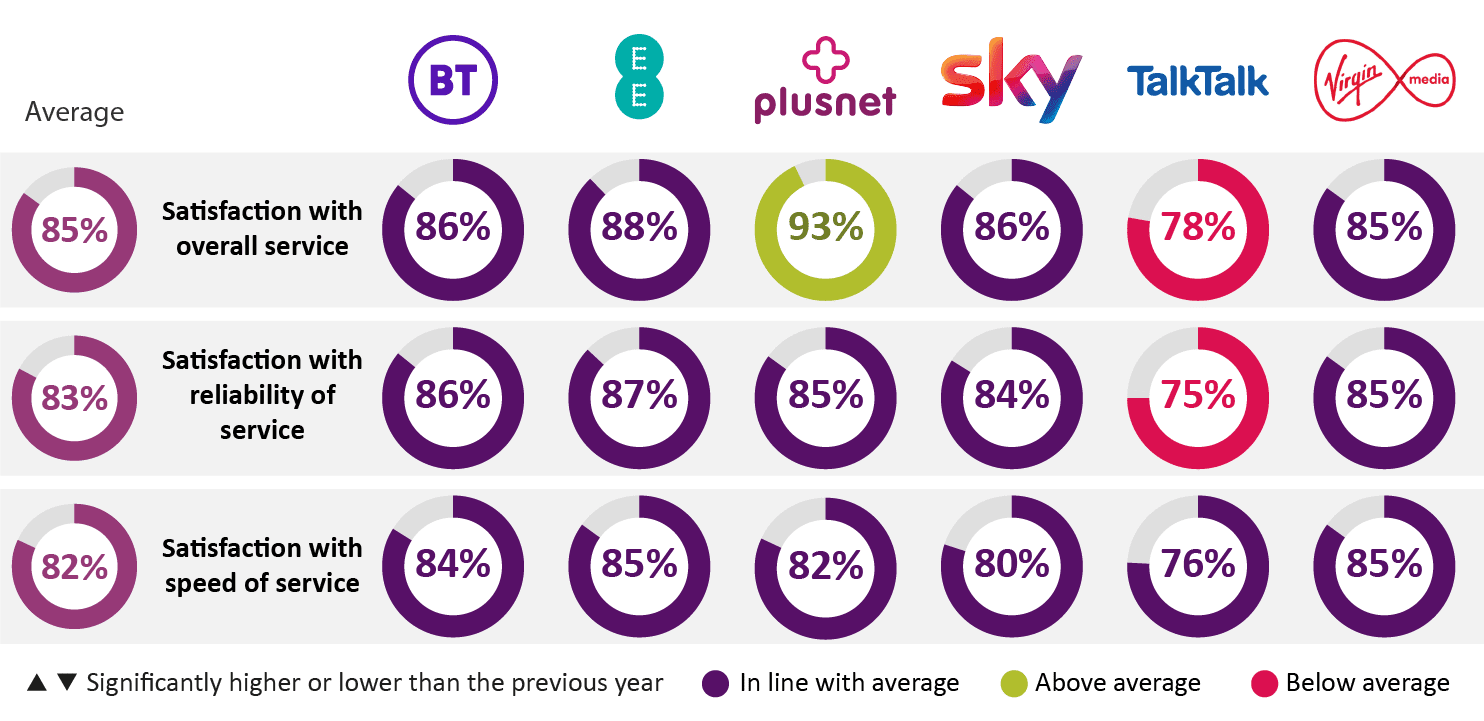 As you can see from the infographic Plusnet has a huge 5% gap between 1st and 2nd place as just 1% separates #3, #4, and #5. In terms of reliability, Plusnet was within 2% of having the most reliable broadband service based on customer feedback.

When Is Plusnet Customer Service Available?
Answer: Plusnet customer service is available 24/7 and you can phone them or chat live. You can find their contact page here: If you have Twitter you can message them or comment for a prompt reply. 
If you are looking for the cheapest prices for ADSL 10 Mbps broadband you can count on Plusnet being the cheapest. They also offer new customers a Prepaid Reward Mastercard for signing up and switching. 
Switching broadband providers is very easy and Plusnet will do the process for you to make the transition super easy and hassle-free. The only exception is if you are switching from Virgin Media as they do billing differently. 
Other Offers in Case You Can Only Get ADSL

Only recommended for 5 or less devices in Home