Shell Energy Broadband Deal £50 or £100 Amazon Gift Voucher
Check out this fantastic review on Youtube: Produced by the Legendary "Life By Drone". This guy is honest, and you can see that Shell Energy broadband provides you with some decent ultrafast fibre speeds for an affordable monthly price with no price rises.

Shell Energy Ultrafast Broadband Deal
Shell Energy Broadband offers £100 Amazon Gift Vouchers to new customers that switch to their ultrafast broadband deals. You can choose either Shell Energy Ultrafast Fibre from just £39.99 per month or Ultrafast Fibre Plus from £44.99 per month.
Our Shell Energy deals page highlights all broadband plans on offer, including prices and new customer offers for Shell Energy broadband.
When you factor in the Gift Voucher into the contract price, Ultrafast Fibre is only £22 more than Superfast Fibre Plus. The math geniuses are only £1.22 per month more for DOUBLE the broadband speed of 140 Mbps. If you were to get Ultrafast Fibre Plus broadband, it would be just £5 per month more for 290 Mbps download speeds.
Superfast Fibre Plus Broadband Deal
Shell Energy Superfast Fibre Plus broadband offers download speeds of 63 Mbps with a monthly price of £35.99. This deal is also part of the Shell Energy broadband Amazon voucher promotion with a £50 Amazon Gift Voucher.
According to Netflix, Superfast Fibre Plus can deliver download speeds fast enough for watching Ultra HD on its platform. We think spending just £9 per month to TRIPLE your broadband speed is more than worth the investment.
For example, when the pandemic is over, you have a couple of mates visiting. If you decide to play Fortnite but don't have it downloaded, you could be in for a nasty surprise! If you buy it in the Sony Store or X Box store, the file is enormous. 
Fortnite is a 17.5 GB download and would take over 36 minutes to download with 67 Mbps download speeds. If you had Ultrafast Fibre Plus from Shell Energy, it would only take 8 minutes and 9 seconds to download.

Benefits of Switching to Shell Energy Broadband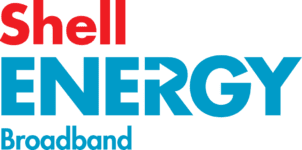 One of the best features that Shell Energy broadband offers that no other provider offers is the No Price Increases after the contract ends. Yes, that means if you sign up for Shell Energy Ultrafast Fibre Plus, you still pay only £44.99 per month five years later. On our Shell Energy Superfast fibre page, you can see all of the low-cost internet deals for Shell Energy superfast broadband all in one stop.
If you are looking for a provider that offers stable prices for broadband, you will love Shell Energy broadband! In the past, you can see what Shell Energy had on offer for Ultrafast fibre just after Christmas.

Can I Add Calling to My Shell Energy Broadband Deal?
Answer: Yes, for just an extra £8.00 per month, you can add Unlimited Anytime UK Calling and stay in touch with family and friends. Feel free to check out the latest deals on offer from Shell Energy and compare the contract prices.