Sky Complete TV Bundle
Sky TV Deals Listed by Price!

Over 200+ Free to Air Channels

Includes Sky Pay As You Talk

Sky Cinema On Sale
£11 Per Month!

£29.95 Set Up for New Customers, up to £68 for Existing

Over 200+ Free to Air Channels

Includes Sky Pay As You Talk

Sky Cinema On Sale
£11 Per Month!

£29.95 Set Up for New Customers, up to £68 for Existing

Over 200+ Free to Air Channels

Includes Sky Pay As You Talk

Sky Cinema On Sale
£11 Per Month!

£29.95 Set Up for New Customers, up to £68 for Existing

Ideal for Multiple 4K TV's

Over 200+ Free to Air Channels

Includes Sky Pay As You Talk

100 Mbps Guaranteed Speed!

Sky Cinema On Sale
£11 Per Month!

£29.95 Set Up for New Customers, up to £68 for Existing

Ideal for Multiple 4K TV's

Over 200+ Free to Air Channels

Includes Sky Pay As You Talk

400 Mbps Guaranteed Speed!

Sky Cinema On Sale
£11 Per Month!

£29.95 Set Up for New Customers, up to £68 for Existing

Ideal for Multiple 4K TV's

Over 200+ Free to Air Channels

Includes Sky Pay As You Talk

600 Mbps Guaranteed Speed!

Sky Cinema On Sale
£11 Per Month!

£29.95 Set Up for New Customers, up to £68 for Existing
What Is The Sky TV Complete Package and What Does It Include?
If you are looking to get Movies, Sports, and Kids TV, The Sky TV Glass Complete Bundle from Sky has everything you can imagine. It includes a Netflix subscription and Sky multi-screen so that you can watch on multiple screens or devices.
The Sky Sports Bundle
Sky Sports Football HD

Keep up to date on everything, football! Sky Sports Football HD is included in this incredible package, giving you access to 146 Premier League games. Now you can watch your favourite football club hit the pitch in amazing Ultra HD.
Sky Sports Golf HD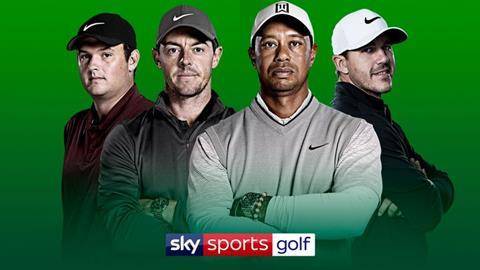 Sky Sports Golf features the latest golf tournaments, including the Masters, British Open, and USA Open. For a limited time the Sky Sports Golf Channel is £10 per month.
You can stay up to date on the latest golf news with complete golf coverage of the top PGA players like Johnson, McIllroy and more. If you were looking for an awesome UK based Golf channel, this is it! Check out the latest Sky Golf Schedule to see who is playing next.
Sky F1 Racing HD

If you eat, drink, and sleep Formula 1 racing as many F1 racing fans do, this channel is a must-have on your list. The Sky Sports Bundle Deal includes the Sky F1 Racing channel that features every practice session, qualifying rounds and the big race! You will be able to keep up to date with the latest F1 racing news as this channel is dedicated to it.
Netflix Subscription Included
If you don't have a Netflix subscription now, you don't have to worry about getting one as it comes with this bundle. You can enjoy access to thousands of movies and shows in the Netflix library.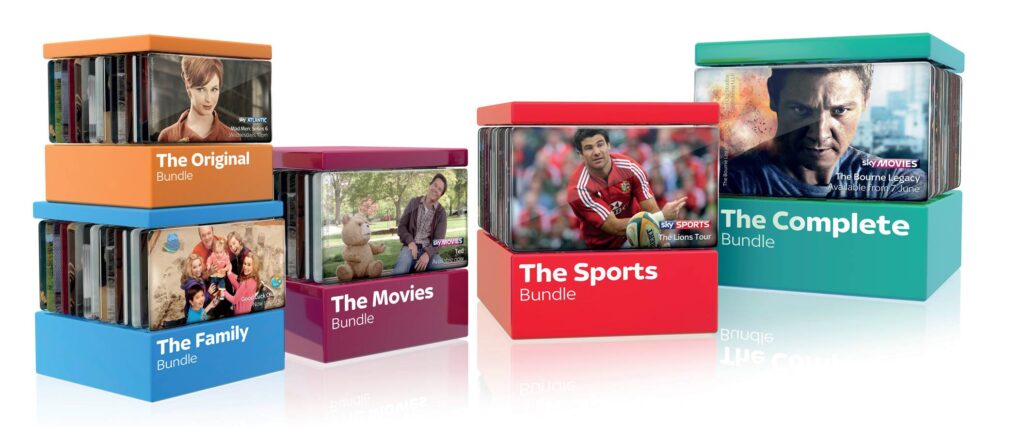 The Sky Cinema HD Package
Sky Cinema has over 12 different channels with different genres, including Comedy, Disney, Premieres, Action, Drama, and more. You can choose from over 1000+ movies as more and more movies get added each day. The Complete Package from Sky is your one-stop shop for affordable TV Entertainment.