Current Offer for the

Virgin Media

& O2 Big Volt Bundle
Compare the Ultimate Volt Bundle vs Bigger Bundle from Virgin Media

Ultimate Volt Bundle
£85.00 Per Month


Get £100 Bill Credit
£85.00 Per Month

Bigger Bundle + O2
£57.00 Per Month


BT Sport 4K
& Sky Channels

Get £100 Bill Credit
£57.00 Per Month
Virgin Media Bigger

Volt

Bundle
Broadband Speeds: 108 Mbps Download 10 Mbps Upload
Download Fortnite in 22 Minutes vs 36 Minutes with Plusnet & BT. 
TV Package: Mixit TV with over 100+ channels and apps and catch up TV services.
Landline Features: Unlimited Free Evenings and Weekend Calling UK Wide.
Mobile Features: 10 GB of Mobile Data from 02 with Unlimited Minutes and Texts.
18 Month Contract – New Customers Switch Now & Get Free Set Up!


Switch With Us & We Will Donate £5 to a Local UK GoFundMe on Our About Us Page
---
Compare ALL Virgin Media Bundles Currently On Offer!
Unlimited Speeds
M100 Fibre

With All Fees and Discounts!


With All Fees and Discounts!

With All Fees and Discounts!


With All Fees and Discounts!

With All Fees and Discounts!

With All Fees and Discounts!
Virgin Media is pleased to announce a new lineup of broadband, TV, landline, and mobile phone services. 02 has joined forces with Virgin Media to give customers more options for bundling their broadband, TV, and mobile phone services.
About Virgin Media Broadband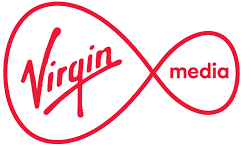 Virgin Media offers one of the lowest prices for full-fibre broadband with one of the highest availability rates in the UK.
Having fast internet is essential for larger households or those who require quick downloading times. Every device connected to your Wi-Fi uses different amounts of bandwidth. For example, Netflix has listed a minimum 25 Mbps download speed for using its Ultra HD (UHD) streaming service.


Do You Know How Much Broadband You Need?
We didn't know how much broadband we needed, so we created a free broadband estimator.
The goal of the estimator is to give you an estimate of the amount of broadband you need to power all of your devices. A Google nest, for example, uses 3 Mbps whilst connected, even on standby.
The estimator gives you an estimate of how much broadband you need if you're not worried about download times for files, software, videos, and games.
The Virgin Media Big Volt Bundle is sure to shock you with all of the excellent services offered for a low price of £45 Per Month.