£95
Plusnet Reward Card Deal Has Expired
If you're looking to switch to Plusnet Broadband you can see the most recent offers listed below for new customers. Currently, you can get Plusnet Unlimited Fibre Extra for £24.99 per month with a £65 Reward Card!
Other Offers in Case You Can Only Get ADSL

Only recommended for 5 or less devices in Home
Plusnet Unlimited Fibre Extra features download speeds of 66 Mbps and upload speeds of 19 Mbps and is perfect for watching Ultra HD. If you plan to watch Ultra HD on your 4K television, you will see Netflix recommends a broadband speed of 25 Mbps or higher.
YouTube Ultra HD requires a minimum broadband speed of 20 Mbps whilst live sports in Ultra HD require 44 Mbps. 

Is Plusnet Broadband A Good Internet Provider?
When we look at the best broadband providers in the UK for the past three years Plusnet Broadband has finished Top 2 every time. When we select the Top 5 Broadband providers we use the latest OfCom data. OfCom is the official UK internet regulator that tracks customer satisfaction.
Plusnet Broadband had an Overall Customer Satisfaction score of 93% compared to 2nd place EE Broadband (88%). BT Broadband & Sky both shared 3rd place with a score of (86%). Virgin Media rounded out the Top 5 with a respectable 85%. Here is an infographic from OfCom showing the official scores as well as reliability and speed scores.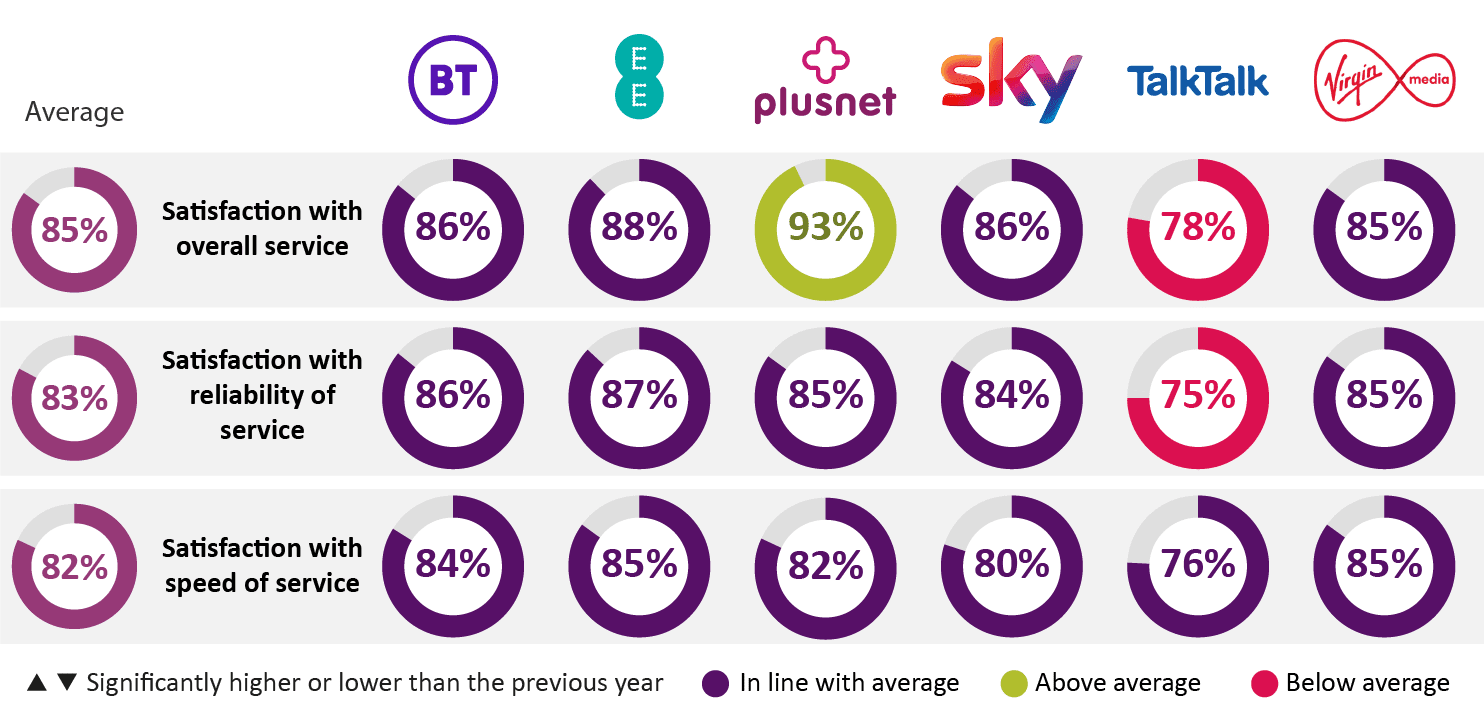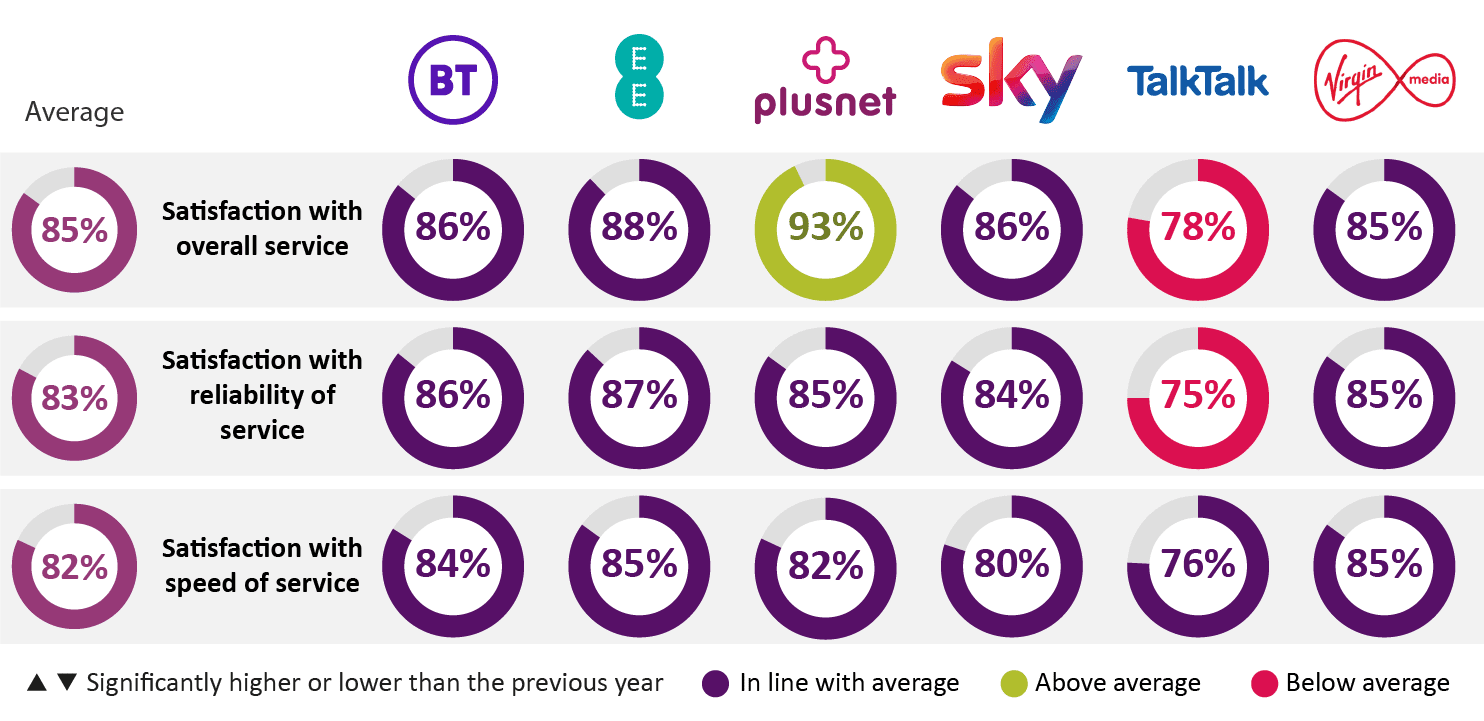 As you can see from the scientific and peer-reviewed results Plusnet offers brilliant internet service and is reliable. OfCom uses actual call data from UK customers who call their provider about their service. 
Right now, Plusnet is offering Fibre Unlimited Extra with £95 Reward Mastercard You will see that the average monthly price over the 18-month contract is reduced to £20.71 per month. £20.71 per month is the cheapest superfast broadband deal for broadband under 100 Mbps download speed.
Other Offers in Case You Can Only Get ADSL

Only recommended for 5 or less devices in Home