Cheap Broadband Offers for Unlimited ADSL Broadband
Are you looking for the cheapest broadband deals currently on offer by the best UK broadband providers? ADSL is the cheapest internet available in the UK with advertised prices of £17.00 and up.
| | | |
| --- | --- | --- |
| | | |
| | | |
Plusnet Offers The Cheapest Unlimited Broadband Deal
Plusnet Broadband currently offers the best price for ADSL broadband at just £18.99 per month with a £60 Plusnet Reward Card. When you calculate the monthly price with the £60 Reward, it reduces the average monthly price to just £15.66 Per Month.
That is what makes Plusnet cheap broadband even cheaper and customers very happy with the broadband service.
Shell Energy Unlimited Broadband Deal
Shell Energy broadband offers a competitive cheap broadband package for just £21.99 Per Month and a £25 Amazon voucher for new customers. When you include the voucher into the monthly price, it is just £20.60 Per Month during the contract. The nice thing about Shell Energy broadband is they don't have any price increases after your contract expires.
EE Broadband Unlimited Internet Deal

EE Broadband offers broadband customers the option of getting 5 GB of Free mobile data added to their mobile phone contract with EE Mobile. The average cost of 5 GB for a mobile phone is £7 and is definitely something to consider when choosing the cheapest broadband plan.
What Download Speeds Do Cheap Broadband Deals Offer?
Answer: ADSL broadband typically offers 10 Mbps download speeds and a 1 Mbps upload speed. This is mainly because ADSL broadband uses copper wiring, which limits the broadband speed from being faster. We also have listed the cheapest broadband deals on our cheap broadband comparison page with consistent updates.
In addition to the cheap broadband prices offered by Plusnet Broadband, they also have Won Best Broadband Provider in the UK by OfCom. OfCom is the UK broadband and communications regulator that oversees best practices from UK broadband providers. You can see the latest report released by OfCom showing Plusnet with a massive 5% lead over EE Broadband.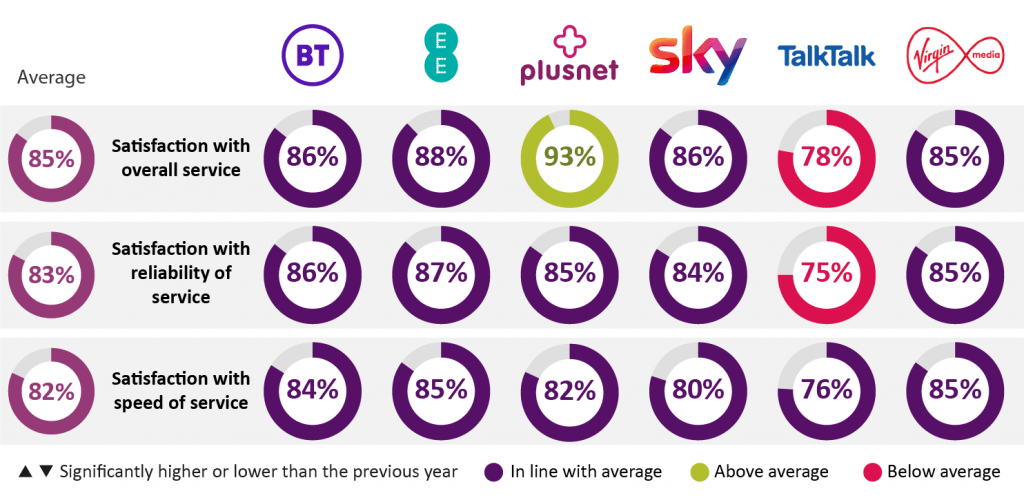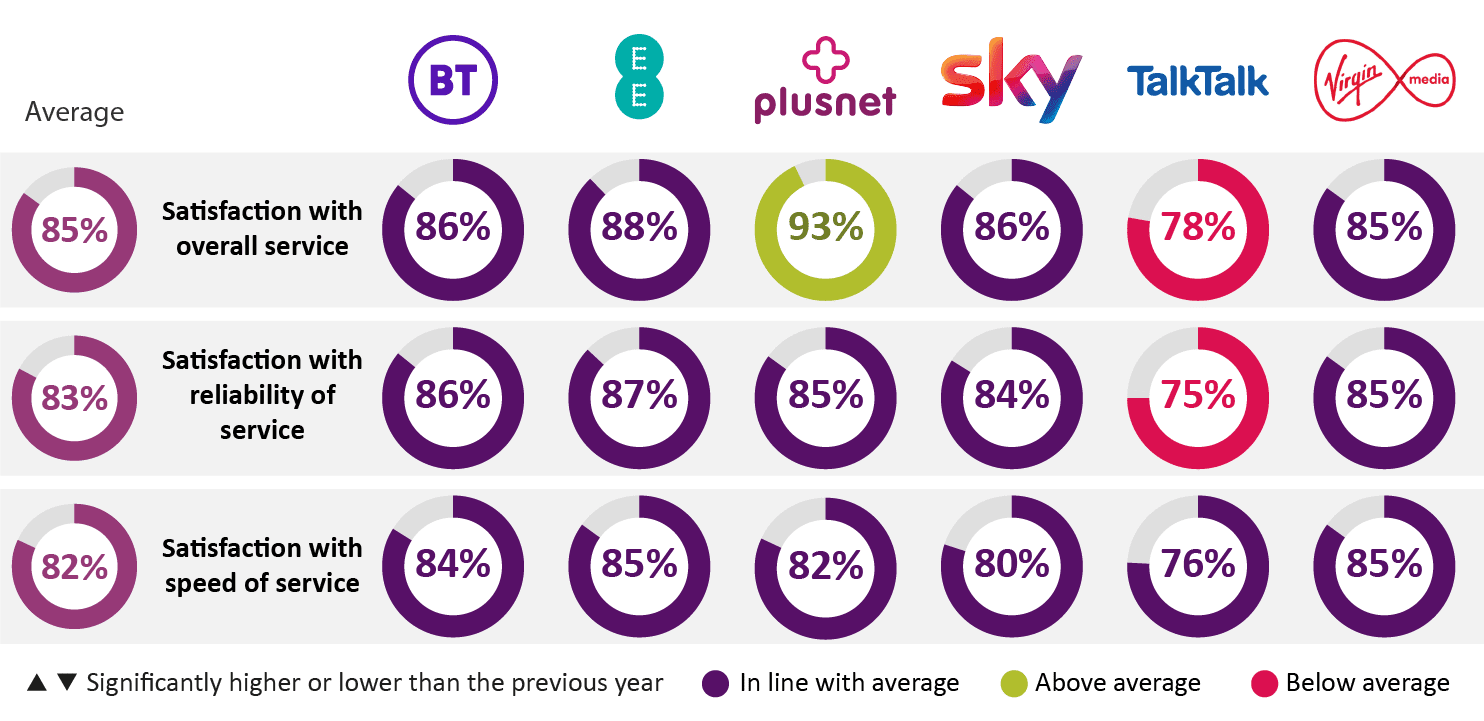 Is Getting Cheap Broadband A Good Idea?
To clarify, when we mention "Cheap Broadband", we are specifically referring to ADSL 10-11 Mbps internet. It is always a fantastic idea to save money and to get a broadband plan that works for you.
BT Broadband also offers affordable superfast fibre with prices as low as £29.99 per month for BT Fibre 2, featuring download speeds of 67 Mbps. You can compare BT Superfast fibre with this cheap Sky Superfast deal where Sky Superfast broadband is £26 per month.
There are a couple of scenarios that you may want to consider before getting the cheapest possible deal. The first scenario is watching Ultra HD on your 4K or 8K television.
If you got a new 4K or 8K TV this Christmas, you might want to start watching Ultra HD on your TV set. To watch Netflix in Ultra HD, you need at least 25 Mbps download speeds.
If you watch Live Sports like Manchester United vs Liverpool, you need at least 44 Mbps. If you watch Ultra HD, you may want to see the best superfast deals that offer at least 59 Mbps download speeds.
| | | |
| --- | --- | --- |
| | | |
| | | |