BT Business Broadband Deals for London & UK
Reliable Superfast Broadband!

Halo for Business
900 Mbps

Complete Wi-Fi Guarantee!
BT Business Broadband Offers Four Distinct Broadband Plans for Your UK Business
BT Business Broadband offers four different broadband plans, with three of those offering 4G Assure. 4G Assure offers the flagship "Always Connected Guarantee" where BT has 30 minutes to connect you or get £25.00 compensation. Here are the most recent BT Business broadband offers with more in-depth information about each plan/deal below.
BT Business Superfast Essential features download speeds of up to 76 Mbps and up to 19 Mbps upload speeds. These download speeds are sufficient for most small to medium businesses in the UK, and the price is affordable. Our business comparison page compares all business broadband deals to compare the best deals for business easy and stress-free.
The only con to Superfast Fibre Essential is that it DOES NOT come with 4G Assure. All of the other business broadband deals on offer come with 4G Assure and the "BT Always Connected Guarantee". Most businesses who aren't fussed about having constant 24/7 internet connectivity will get Superfast Fibre Essential. 

---
BT Business Superfast – Prices From As Low As £24.95/Month
BT Business Superfast features download speeds of up to 76 Mbps and up to 19 Mbps upload speeds and comes with BT 4G Assure. 4G Assure automatically switches your broadband over to the 4G broadband network, ensuring 100% connectivity to the internet. This ensures that your business never goes offline for any reason, and you can continue to make sale after sale.
If you do run into a problem for some reason, BT only has 30 minutes to get you back online, or they will give you £25.00. This is ideal for businesses that require 24/7 connectivity to the internet and can't afford to deal with a broadband fault.

---
BT Business Full Fibre 150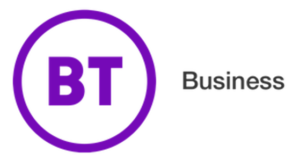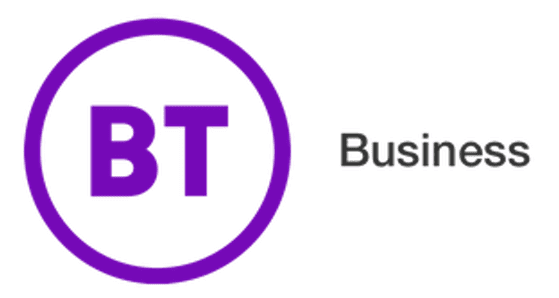 BT Business Full Fibre 150 features download speeds of 150 Mbps with upload speeds of 27 Mbps. Ultrafast Business Fibre is just £24.95 per month and includes 4G Assure. If your business requires 110% connectivity to the internet, you WILL NEED 4G Assure from BT Business. 4G Assure automatically provides guaranteed internet connectivity with constant 24/7 network monitoring.
Stay Connected Guarantee
If BT Business finds a fault in your line, you are switched over to the reliable 4G Network with fantastic broadband speeds. You will get to enjoy these speeds until the BT Network magicians sort out the problem and get your service back online. This reason alone is why several UK business owners have smashed that Get Business Deal button at the bottom and nearly have left a dent on it. 
Another reason we suggest getting Full Fibre 150 or Full Fibre 300 is download time efficiency for employees. If you're business relies on heavy data usage with large downloads you will definitely benefit from faster download speeds. 
A photographer, for example, may have 500 images to upload, which are 5MB in size and add up to 1.5GB in size. With superfast fibre, it would take 11 minutes and 2 seconds to download vs 7 minutes 46 seconds with Full Fibre 150. If you were to get Full Fibre 300, you would have all photos uploaded in 4 minutes 39 seconds. The extra £7 per month is definitely worth the investment for most UK businesses.

---
BT Business Full Fibre 300
BT Business Full Fibre 300 offers download speeds of 300 Mbps and upload speeds of up to 45 Mbps and is the fastest business broadband speed offered by BT Broadband. This deal comes with 4G Assure to give you peace of mind when keeping your business always online. BT Business Full Fibre 300 is fantastic for large businesses and firms in the UK. 

BT Business Broadband Customer Support
BT Business broadband also delivers world-class business broadband support at local UK data centres with friendly customer service that are always happy to help you.