Plusnet Business Broadband and Phone

Plusnet business broadband has announced its business fibre and phone plan will sell for £28.50 per month. Compare both Plusnet Business fibre deals below where you can toggle the pricing to compare prices with or without unlimited UK calling!
Plusnet Business Broadband Deals

Plusnet Business Broadband

£18.00 Per Month ★ Broadband Only


£24.50 Per Month ★ Unlimited UK Calls


£22.00 Per Month ★ Fibre Only

£28.50 Per Month ★ Unlimited UK Calls
Plusnet Business ADSL Broadband And Phone
Plusnet Business Unlimited ADSL broadband is ridiculously cheap at just £18.50 per month for download speeds up to 16 Mbps. Adding on Unlimited Anytime UK Calling is only an extra £4.00, making it still filthy cheap at just £22.50 per month.

Our Recommendation of Plusnet ADSL Broadband and Phone:
If you are genuinely on a massively tight budget, this plan will meet your business basics, but we suggest getting Business fibre. The total cost for both ADSL broadband and Anytime Unlimited UK Calling is just £22.00 per month.

Plusnet Business Fibre Broadband And Phone

Plusnet Business Broadband Reviews
Plusnet Broadband was is one of the best broadband providers in the United Kingdom as rated by UK broadband customers. Below is the recent rankings that Ofcom, the UK internet regulator, released.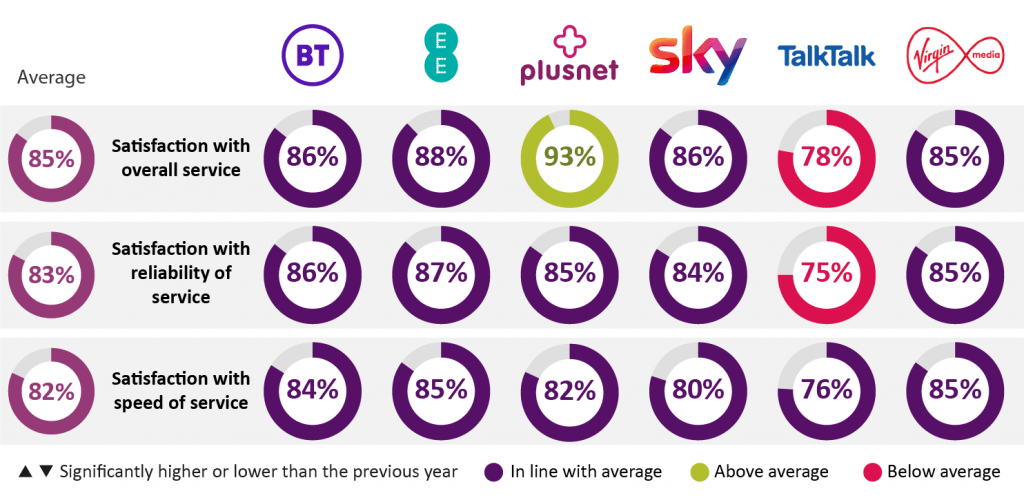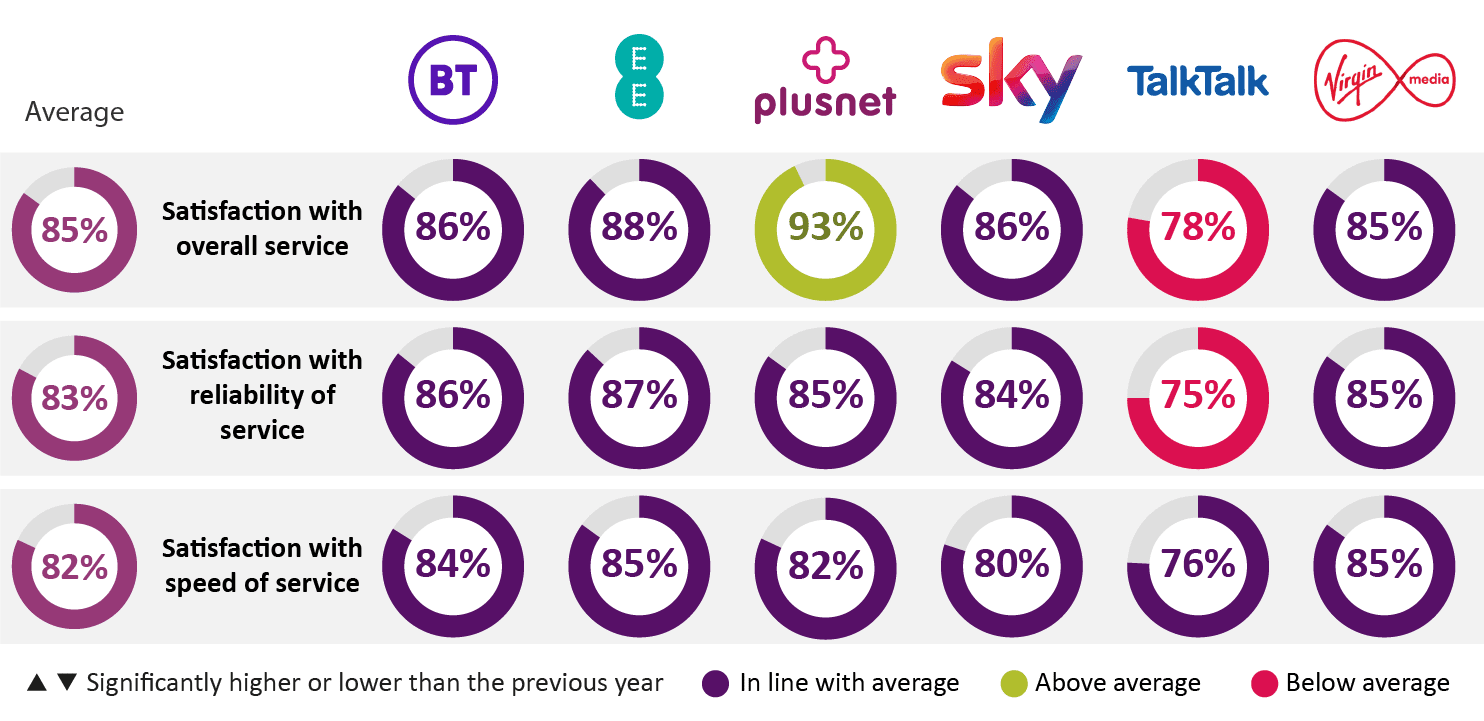 As you can see by the Ofcom rankings, Plusnet had a healthy 5% lead over the next competitor EE Broadband and 7% over Sky and BT. Plusnet Business fibre is the broadband plan we recommend for your business.

How Do I Know What Business Broadband Speeds to Get? 
In order to know what broadband speeds your business needs we recommend using our Free Bandwidth calculator. It is easy to use and only takes a minute or less to find out what your bandwidth NEEDS are for your business. Multiple factors are taken into account including how many people/employees use the network.
You can calculate by adding devices including smart devices like Google Nest and frequency (Daily, Weekly, Rarely). This will give you an unbiased idea of the broadband speed you should get for your business!